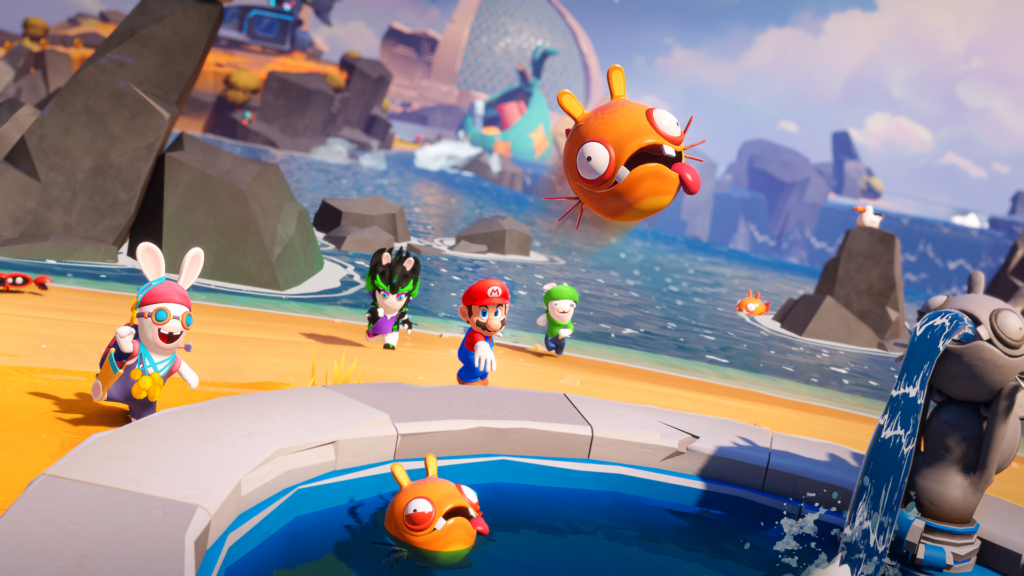 Sparks of Hope Resolution and Frame Rate on Nintendo Switch
Mario + Rabbids: Sparks of Hope is a great game and well worth your time, but what about its resolution and frame rate on the Nintendo Switch?
The game runs on an evolved version of the Snowdrop engine specially designed for the Nintendo Switch. The first game also ran on the same engine and the sequel also seems to be following suit. As for the details regarding its resolution and frame rate, check out the video below.
Technical analysis confirms that Mario + Rabbids: Sparks of Hope runs at 900p on the Nintendo Switch in Docked mode and 612p in handheld mode. Portable mode can run it at dynamic resolution though. The game's frame rate is only 30 FPS, which might be disappointing for some, but honestly, there's no need for a higher frame rate given that it doesn't. not an action game.
Gameplay is primarily turn-based, with players able to move around the battlefield in real time, so controller response doesn't matter as much. We noticed that the frame rate dropped during certain sections of the game, so it's not exactly stable at 30 FPS.
The game still looks stunning on the Nintendo Switch, even though we're playing on the big screen. It looks good thanks in part to the art style that fits well with the lower specs of Nintendo Switch hardware.
In terms of overall performance, there are certain levels where the frame rate wobbles a bit and hence controller response is slower. It would be great if a day one patch could further tighten performance.
Mario + Rabbids: Sparks of Hope will be released on October 20 for Nintendo Switch. You can read our review of the game to find out more, or you can pre-order it from the Nintendo eShop.