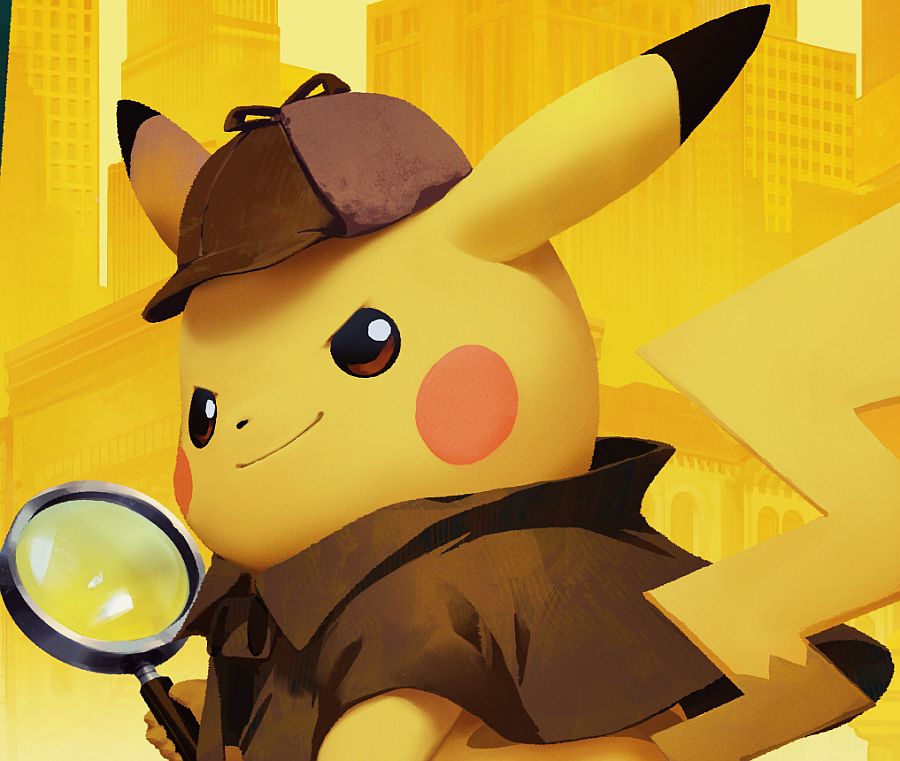 Detective Pikachu Comes to Nintendo eShop and Retail in March
The Nintendo 3DS title Detective Pikachu is heading west in March.
Originally released in Japan in 2016, The Pokemon Company announced today that Detective Pikachu will arrive in Europe and North America in digital and physical formats.
This news is not too surprising given that a PEGI rating appeared for the game in December.
Detective Pikachu is an action-adventure title where players take on the role of beloved Pikachu, who, alongside human detective Tim Goodman, investigates the disappearance of the latter's father.
The duo will also focus on solving other series of cases.
Here's the synopsis for Detective Pikachu provided by The Pokemon Company:
"When he arrives in Ryme City in search of his missing father, Tim has no idea that he will meet a Pikachu, but more surprisingly a Pikachu that he can communicate with. There is more to this Pikachu than a detective hat. – he's an adorable surly, tough-talking detective, with the taste of good coffee.

This Pikachu claims he worked with Tim's father, and the two team up to find out where he is. Together, Tim and Detective Pikachu will encounter a number of mysteries in Ryme City and will need to speak to witnesses. and collect their testimony in order to find out the truth. Cases that would be impossible for Tim to solve alone can be solved with the help of this Pikachu, as he is able to obtain vital clues and information from other Pokémon.

Detective Pikachu includes all the chapters of the 2016 version of the Nintendo eShop exclusive to Japan, plus other content that complements the story. The game features new locations and a cast of Pokémon and human characters.
The game also features an easy mode, where the main character will provide practical advice on what to do or where to go next.
A special Detective Pikachu amiibo is also planned for release, and it's larger than a regular amiibo. When used, it will allow players to view all of the Pika prompts – short video clips – of chapters completed and ones they haven't found earlier.
Finally, there's also a New Nintendo 2DS XL Pikachu Edition which hits North America on January 26 for $ 159.99. Like all New Nintendo 2DS XL systems, it will play Nintendo 3DS games in 2D.
Detective Pikachu will be released on March 23 via the eShop and will retail for $ 39.99 or your regional equivalent. The matching amiibo arrives the same day, for $ 29.99 or regional equivalent.
Oh, and don't forget: there's a Detective Pikachu movie in the works starring Ryan Reynolds.